1809 Santa Rita Road

Suite F,

Pleasanton, CA 94566

(Next to KFC & Jack in the Box)

Phone: (925) 846-4335

Fax: (925) 462-0870

Open Weekdays 7am - 7pm

Sat 9am - 4pm

Awards: 2007, 2008, 2009, 2010,

Best of Pleasanton

1809 Santa Rita Road, Suite F, Pleasanton CA 94566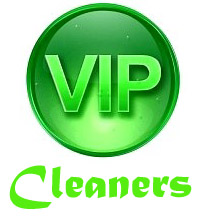 Click on the mapquest logo for map and driving directions

Name 

E-mail 

Comments & Questions  

Please take a moment to fill out the form below. We will be happy tosend you information about VIP Cleaners 1, weekly promotions or call you to answer any of your questions. Get $10 Off Your First Order.